The SIDL

News Report
On a Tuesday! Week 2 - The Coronavirus
Author: Chad Young, 02/13/20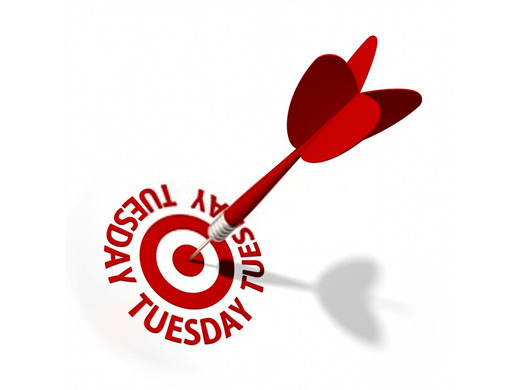 THE CORONAVIRUS CONTINUES AND SO DOES THE SIDL FAITHFUL
In Division 1, week two brought us few surprises from my view. BNB got the best of Fat Shaggy's which could have likely gone either way and Pinoy Patriots fortunately/unfortunately handed our friends, the Really Rottens their second loss in as many weeks to open the season. The third match, a classic showdown between Nomads and Mabuhay All-Stars, resulted in a draw for the second match-up in a row dating back to the end of last season.
Division 2 North sees some better scores for our new teams. De Ringo got a few sets off of Shagalots and Dtwo Dartaholics gave SHAFT a run for their money, but still not the desired results for either new team. Keep it up. Stay with it. Have fun. The Bounced Checks, in their second week back from Division One, took down Broken Record at one of the few new SIDL venues, Brix. Set-up looks pretty solid.
Continuing to Division 2 South, from a glance, this looks like it's going to be the division with the best competition amongst each other. Got some veteran teams in Alayah, Madhouse, and Those Guys, as well as the return to the old BAZ team name playing out of Confidant. And a similarly or same same, but different deal with a new Viet team starting fresh, but with the old Saigon United team name. Make sense? APT is "back" to take a "crack" at it, returning again after their first full year. And Drive-by 67 is ready to bring the pain in their second season.
DIVISION 2 SOUTH:
Tuesday night saw 9 total matches with 18 teams and 3 teams sitting back and sipping on Coronas. First out of the gate was APT vs. (new) Saigon United. This one seemed to go back and forth for most of the duration with APT up 5-4 going into the last three doubles sets. Bill and Dien applied the pressure getting the first doubles forcing Saigon United to focus on the last two…which they did. And baam! 6 - 6 draw. Welcome back Bill and Trinh (APT) and welcome back to the league Thuy and Jake (SU). 6 -6 DRAW
Drive-by 67 somewhat earned their name on Tuesday by mowing down four of Those Guys in the singles. Love me some Those Guys, but well earned sets. Eddie, Han, Simon, and Nguyet each took down their opponent. Saw Nguyet played against both friend and foe in the form of Ethan King and won. Gotta get out more E! Nice work Nguyet! Big Pete did Big Pete things and put on a checking clinic, finishing the night with a perfect 6. Those Guys though were close to taking the win in the last three doubles, but fell short losing the last doubles to Nguyet and Han to bring us another draw. Nice checking Han oi! 4 checks on the night! 6 - 6 DRAW
Match 3 of D2S that of Madhouse and ALAYAH. Both of these teams have been representing the SIDL for 8+ years from what I remember. Cycle in some new blood, new faces, along with some of the old and hopefully we get a nice night of darts. Missing one of the vets in Colin Johnston, Mr. Guess fielded a team that bested a roster including it's own depth in veteran players in Paddy, Eric, and Alan…and of course, the one and only Soso. It didn't look good from the beginning with Madhouse taking all three opening doubles. Not a fun spot to try to come back from on the opposing side. Alan took down Stephen in a gentlemanly (or not, I wasn't there) match to split the singles down the middle 3 - 3. 6 - 3 down going into the last three doubles, mean little Tuyen wasn't having it. She and Eric took the first dubs. Then, Alan and Jay Lee got the second one. So close, ALAYAH could taste the draw. However, Stephen and Rob had other thoughts… probably just finishing the match. Just kidding. Rob and Stephen took down the last doubles like the best tandom ever and sending ALAYAH back to Dailo's to continue having fun anyways. Great match to all! MADHOUSE 7 - 5
BAZ - bye
DIVISION 2 NORTH
Most tons, Broken Record. Most checks, The Bounced Checks. The old adage of tons for show, checks for dough comes to mind. On the other hand, it also shows that Broken Record probably put up a better fight than the final score shows as is often the case on our dart nights. This was a great match leading up to the beginning of the second group of doubles. Started out pretty standard, with Bounced Checks up 2 - 1 after first group of doubles and then 5 - 4 after a singles split. David and Sigi had the only 2 - 1 best of three singles, while every other singles for either side, was 2 - 0. Either the booze kicked in a good way for one team, or a bad way for the other (or neither), but Bounced Checks went for the throat and swept the last doubles group for what goes down as an 8 - 4 stomping, but as mentioned before, a few more checks by BR and we're near another draw. Lily came away with a match high, 4 tons and Ryan/Randy/Bedford pulled out the rare perfect 6 check night. THE BOUNCED CHECKS 8 - 4
DtwoDartaholics showed they are better than they were last week, winning an admirable 5 sets. A temporarily depleted team in SHAFT, still managed to use their experience and supporting cast to pull out the win. SHAFT jumped out to the 3 - 0 lead from the get-go, but the Dartaholics, wanting to prove their name, got back 4 wins in the singles, bringing to 4 - 5, entering the final doubles group. Trusty Cutijar and Steven brought the game back with in reach, even for a possible win. However, Alex, Huck, and Jamie prefer to crush peoples' dreams rather than nurture them. Final two sets went to SHAFT. Steven of Dtwo and Huck and Jamie, from SHAFT, all banged down 5 checks. SHAFT 7 - 5
Final Division 2 game of the week came down Shagalot and De Ringo. Shagalot is back for more experience, beer and fun. De Ringo is new to the seen, along with a new venue of the same name in District 2. Welcome to the SIDL ladies and gents! We have a few returning players after a hiatus in Adam and Yong! Welcome back! Another week or two will get the rust off! Shagalot jumped out to the semi-devastating 3 - 0 lead and not giving De Ringo one check. So selfish! Shagalot continued in the singles with their unfriendly ways (joking of course) and taking four more sets, leaving it at 7 - 2 going into the final doubles grouping. Yong was able to get herself one of the two winning singles matches. Nice! Shagalot proceeded to close out their night polishing off the last three doubles for a convincing 10 - 2 win. A third perfect checker for the week in Tom (6) from Shagalot and a formidable 5 from Mario. Great darts gents. Adam, not having lost his touch, got a several tons in as he gets back to form. SHAGALOT 10 - 2
DIVISION 1
Division 1 started off with a battle of two teams with plenty of Division 1 experience, including the perpetually relegated/promoted and recently re-promoted all-stars in Really Rottens versus the always dangerous Pinoy Patriots. Both teams are fun to play with, but I love the camaraderie of Really Rottens. Win or lose, they are fun to play with, talk to, and hang out with. That being said, the dart gods were with their opponent for the second straight week. Pinoy did what they are good at and jumped out to a 2 - 0 and then a 4 - 1 lead, putting all the pressure on RR to perform in singles. Travis (the Ginja Ninja) and Brendan got their singles rather handily and Ollie took it to 5 legs, but ultimately, the infamous Mercado brothers, Leo and Jonard don't take prisoners and took four singles. Pinoy piled it on with two more sets in the triples with Travis and the Social King, Alex Chia, not losing face and taking the final set. Leo and Mike knocked down 6 and 5 checks respectively with one of Mike's being a 96. Brendan got 5 as well and Travis kicked in match best, 7 tons. PINOY PATRIOTS 10 - 4
The Fat Shaggy's motley crew took a trip to Ly Tu Trong (Blue Gecko) for a match against the notorious BNB team. Based on stats, it appears nobody had any interest in sleeping. They combined for 55 tons and a 180 in an 8 - 6 fight. BNB had no interest of going into singles playing catch-up and split the triples and took the first doubles grouping, 2 - 1. So entering singles at 3 - 2, BNB. Roden came out first with the 3 - 0 with against Josh. Then, not surprisingly, the ton machine Paul Devlin and Division 1 Singles Champ, Mad Dog, took the next two. Then back to two more sets for BNB and then Max closed singles win his own win. So, now, good game going, BNB still up 6 - 5. First doubles goes to BNB, now 7 - 5. Unlike Division 2, a draw is still possible. Paul and Mark took the next. Fat Shaggy's needed the last one for the draw. Sam and Arnold preferred otherwise. Roden had a nice 9 ton evening and a 180 and Arnold came one away from the perfect Division 1 checks night, with 7 checks. Mad Dog racked up 7 as well and 10 tons and a fast finish of 17. Noice! Paul, as mentioned before, continued his ton-a-thon and got 14. Great match, but BNB takes it. BNB GECKO 8 - 6
Final match is another match between our friendly rivals, Mabuhay All-Stars. Nomads and MAS, always a bit stressful, even though we enjoy the evening together with plenty of laughs. Unfortunately for the Nomads, most of the laughs were siding with MAS. From the first and second triples, Rey decided he had no interest in warming up. Think he logged 3 tons in his first triples. We lost both trips. Not the way to start against MAS. Liking a bit of a challenge (wink wink), we decided to lose the next two doubles as well. Great, a 4 - 0 deficit to MAS. We got the last doubles, so all is not lost. But quite the uphill battle. Entering singles 4 - 1. Shea took down the mighty Rey and then Mario took down the mighty Xu! Nomads then lost one more and finished by taking the last three singles. For the last group of doubles, Mario and Cris closed the door on any idea of coming back for the win. Best the Nomad could do, was to draw. A few close games, a few missed checks by everyone, and the Nomads avoided the loss yet again, winning the last two sets of doubles. Raymond threw like a boss with 9 tons and so did Xu. Total checks for the night goes to Cris with 7. DRAW
Enjoy your weekend.
Chad
Follow the site to get the latest news and results straight to your email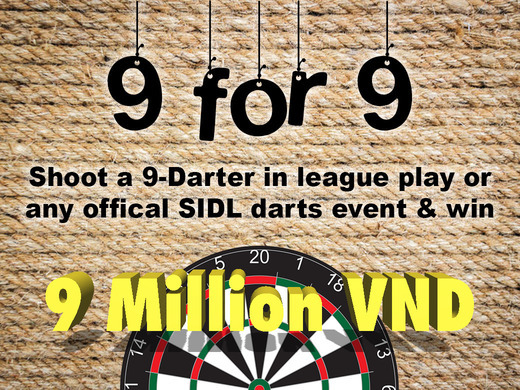 .