The SIDL

News Report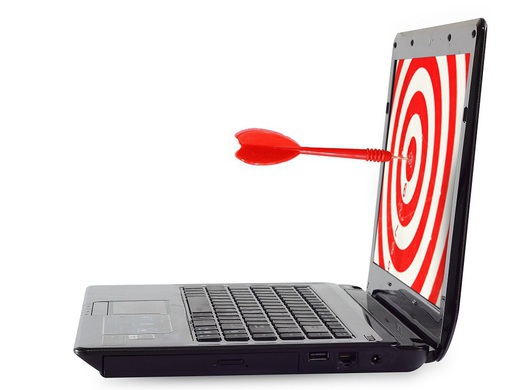 ANNOUNCEMENT:
Take your pick...
SHORT VERSION:

Hello Everybody,

The remainder of the 2020 SIDL Spring Season has been cancelled. Next round of KO Cup will be 19th of May. Venue refunds of four million VND are available for pick-up(or coordinate) upon appointment with Bill and Trinh Collins(Treasurer). We're not going to go around with 80+ million in our pockets to all the venues. Organize pick-up prior to the start of the Fall Season or it will stay within the league funds. Typical Summer tournaments coming in June/July.

LONG VERSION:

Hello Everybody,

The 2020 Saigon International Darts League Spring Season has been officially put to rest, hopefully along with the likes of Covid-19. Though some restrictions are being lifted and we are witnessing a gradual attempt to return to norm, it has been deemed a bit overzealous to try to continue the season with basically three weeks left.

As of right now, next week was meant to be the next round of KO Cup. The remaining three weeks of May were slotted to be the last three weeks of the Spring Season. And finally, the first Tuesday of June, was to be the Division 2 Championship match between the winners of both North and South.

Our goal for the month of May is to play the next round of KO Cup. If our venues do indeed open up as many are expecting, then perhaps members and venues could create some small tournaments of your own. The committee is looking at the last week of May (26th) for the KO Cup date. That leaves three weeks open from now until then.

We came to this decision on the closure of the Spring Season due to knowns and unknowns, but probably more so because of the unknowns and the blurred lines between the two.

The big known issue is venues and how they've been affected. One venue has officially already closed and another is set to sublease the current dart space (floor). That space was the home to two teams (one in Division 1 and one in Division 2). Finding alternative venues for the remaining weeks might not have been so bad, but reworking the scheduling because of this would prove challenging. These are the venue issues we know of. Things are still shaking out with others.

The unknowns are several. One being closely related to the aforementioned venues. When can they open and when will they open. Can't quite plan for the season to resume if we don't know who's open, simple as that. And the risk of some matches being played and some unable to play is not a good option.

Who's ready to play? In our SIDL Captains Viber group, one captain proposed the question, "When bars can reopen, when would your team be ready to play?" Fifty percent (6) of the twelve replies said "that instant." Three said in "a week or two." Two said "next season." And one replied, "our team is dead." This is not going to cut it for playing in May.

Financials and a slight tangent. This is an area that is a little gray and could use some improvement. Essentially, we collect team/venue fees every year. We currently have no contracts or written agreements (or even receipts for that matter) that show money received or any stipulations of what's expected from our venues and the league. It has always been a gentlemen's agreement for what will be provided. I personally like this, but some form of documentation for an exchange of cash might be useful should there be any disagreements.

Wordy, I know, but this brings me to my point. Venues are sponsoring our teams (excluding one team that pays their own dues). Inherently, sponsorships are risks. Will you make your money back and hopefully more?

And, with the cancellation, should/will we offer refunds for our venues/sponsors?

Yes. It is our opinion and general understanding that given the current crisis and the cancellation of events, the sponsor should receive a refund or partial refund depending on how much has been delivered. Most teams played four matches and a few played five. As we are a tight-knit community here in HCM and our sponsors are, all, I would say, small businesses, we have decided to refund the full Spring Season fees regardless of the matches we played. So, the 2020 venue fees were eight million VND for both Spring and Fall seasons. Half of that is four million VND. Therefore, each venue/sponsor is eligible to PICK UP/coordinate their 4 million VND refund after making an appointment with Bill and Trinh Collins (Treasurer). Please do your best to receive the refund prior to the start of the Fall Season so that we can have our accounting back on track. It's not going to make or break any businesses, but I do think it's generous. So again, please arrange a time. It will not be electronically transferred. The SIDL does not have a bank account. And I don't want people asking for it in October/November or next year when it comes time to pay for the 2021 year. Any further venue financial concerns will be addressed on a case-per-case basis.

With that being said, if we are going to refund our only source of income, then we won't have the money for Spring Season trophies and mid-year party. Another reason to cancel the remainder of the season.

Please share this information with your team and your venues. Thanks for reading and sorry for the bad news. Use the next few weeks to get your darts back and we'll see some of you for Knock Out at the end of May and perhaps another side tournament. Otherwise, we'll be opening registrations in the weeks to come for the Summer tournaments in June/July.

Thanks,

Chad and the Committee
Follow the site to get the latest news and results straight to your email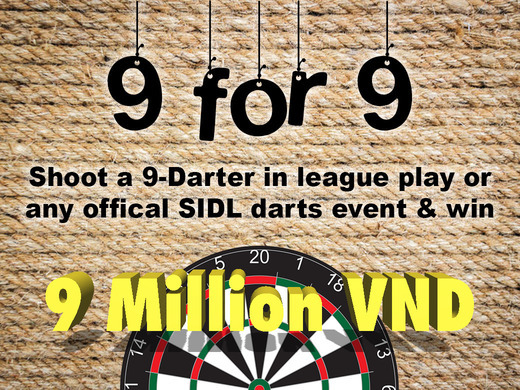 .